About Thinkbox
Thinkbox was founded in 2016 by Mike Williams (Yoroomie), a serial entrepreneur. Prior to this, Yoroomie founded Codeity, which was a hiring marketplace platform that quickly grew to being used by 500+ companies to source and hire developers before it was acquired in 2015 by Angelhack (press release).

Post Codeity acquisition, Mike and the original core team stuck together and began to offer their services to other startups. Instead of building a development agency, Thinkbox not only continued to build revenue from projects, but also began to internally prototype ideas and launch products.

The first startup that was launched from Thinkbox was Studiotime, which has been called the "Airbnb of music studios" and has been featured in VICE, Forbes, BBC, and other press. It's the largest online community of music studios in the world (in 35+ countries) and Thinkbox continues to operate Studiotime as a highly profitable startup.

Shortly after Studiotime was launched, Thinkbox also built and launched Yoroomie App, which was acquired within six months in 2016. This was the first acquisition for a Thinkbox startup.

Thinkbox has raised $0 from investors and has reinvested profits from it's first acquisition, profits, and project revenue into now 15+ startups (that have now raised $110M+) and is also a limited partner in two funds.
Our Team
Thinkbox is a small core team that is multi-disciplinary in product, design, and development. We're all former (and current) operators and have worked with some of today's top startups. We are also active makers and are always contributing to projects, working on our own weekend side projects, and perfecting our craft.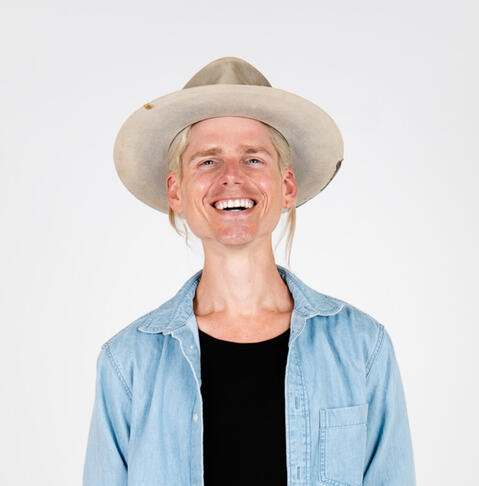 Mike Williams (Yoroomie) - Founder

Yoroomie is a serial entrepreneur that has taken two startups from idea to acquisition (one funded & other bootstrapped). He is also a mentor at Founders Institute and helps mentor and advise other young startup founders.
Ben Collins - Technology Lead

Ben was the founding CTO of Codeity, has built and scaled multiple development teams, and has also served as interim CTO for various venture backed startups before leading technology and all development at Thinkbox.
Aure Gimon- Design

Aure is one of the most sought after designers in Los Angeles and has led design for various venture backed startups in the past. He also frequently runs design sprints with startups and leads design for various marketplace & blockchain projects such as Origin Protocol.
Want to join our team? Send us a message here.
Services We Offer
We work on a project basis with founders and early-stage teams by offering our product, design & development, and growth services (usually with marketplaces).

Our work is award-winning, is frequently featured in industry-leading publications and media, and we're proud of being behind the scenes helping some of today's top startups.

Whether you're a solo-founder looking to take your idea to MVP or venture backed startup that's looking to increase product, design, or development capabilities, please let us know how we can help!
Studiotime
Marketplace Idea To MVP, Sharetribe Customization, Shartribe Flex Build, Marketplace Support & Growth

We're the team behind the largest online marketplace for music studios in the world. Studiotime is in 35+ countries and is frequently mentioned in top media outlets such as Forbes, BBC, Hypebeast, Fader, Complex, and more. Our team continues to operate Studiotime as a highly profitable marketplace.
Roamer
Marketplace Idea To MVP, Sharetribe Customization, Marketplace Support & Growth

The Roamer team came to us with a napkin idea for a student housing marketplace and we helped them with go from concept to live MVP in 30 days. We leveraged our marketplace expertise to help Roamer also have a successful launch and achieve market liquidity to validate their business concept.
Stitch
Product Roadmapping, Rapid Prototyping

The Stitch team came to us with the challenge of defining, designing, and prototyping an app that would revolutionize the way fans interact with artist content. Stitch is a venture backed startup with a development team of 30+ and this was a product pivot for their business, so we integrated with their team to lead product with the pivot and delivered a full product roadmap, designs, and prototype in 30 days.
Lenny App
Product Roadmapping, Design Sprint

The Lenny team came to us with a challenge to design and create an entirely new user interface. We went through a branding exercise the team, conducted a design sprint, and created both mobile and desktop experiences that have gone on to win Fintech recognition, awards, and also showcase at notable events such as SXSW.
"Mike and the Thinkbox team are experts in building online marketplaces. Their work has been extremely valuable to many Sharetribe users."

Juho Makkonen, CEO Sharetribe
"The team is hands down invaluable and helped us take our idea to validated startup. They also expedited our learning curve as a marketplace startup."

Alexander Galicki, Co-Founder Roamer
Interested in working with us? We work on a project basis and cash-compensation only right now to keep things simple. We don't take equity and instead will invest our profits at a later opportunity if available. Please send us a message and let us know how we can help!
Helpful Marketplace Resources
We're currently working on building out curated resources to help other marketplace founders and startups. Signup and be the first to know when we launch our marketplace resources!
Looking for help with your marketplace? We're the team behind some of today's top early stage marketplaces. We're here to help you and you can see all of our services here.